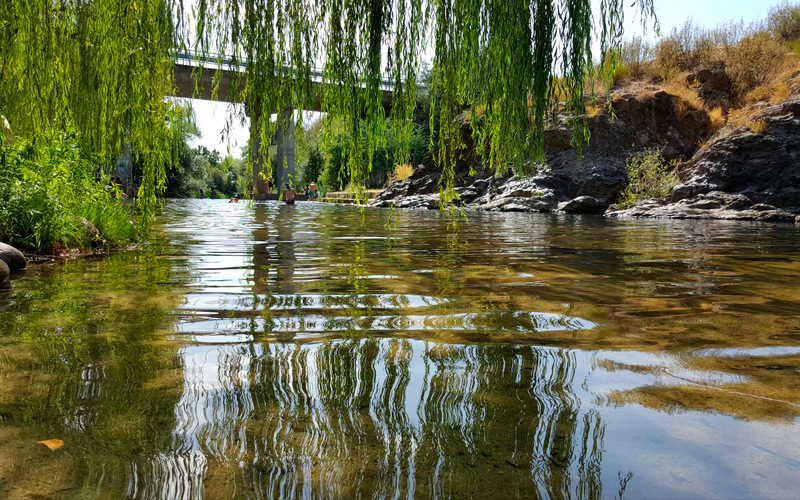 Abadía
Abadía is crossed by the river Ambroz and it is located in the middle of pasture lands in the upper side of the valley that offers breathtaking views of the mountains. It is a monumental village with a rich cultural variety. It has a medieval bridge, the Sotofermoso Palace (also called the Palace of the Dukes of Alba) and the Bien Parada Convent.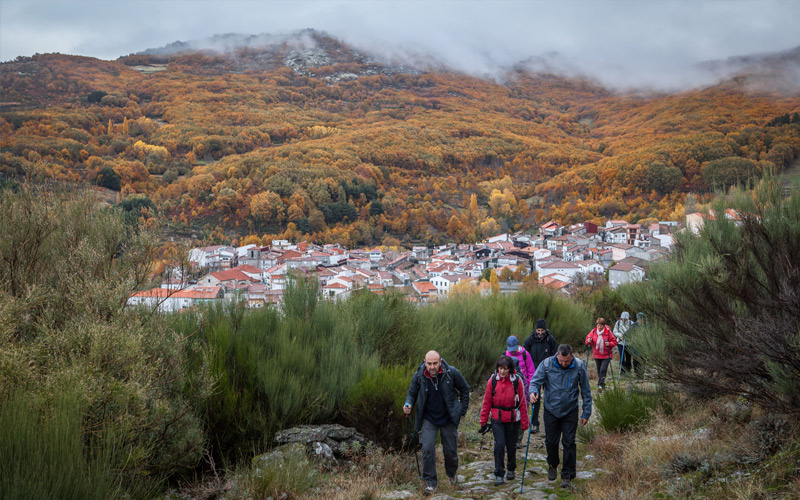 La Garganta
La Garganta is located in the foothills of the Sierra de Candelario. It is the highest urban area of the Ambroz Valley at an altitude over 1,000 metres above sea level, where the presence of snow is common in winter. It preserves an old bell for snow. The tradition of livestock farming has linked this village to the Iberian wolf, and it is worth a visit to its creative interpretation centre and to a trap for hunting wolves.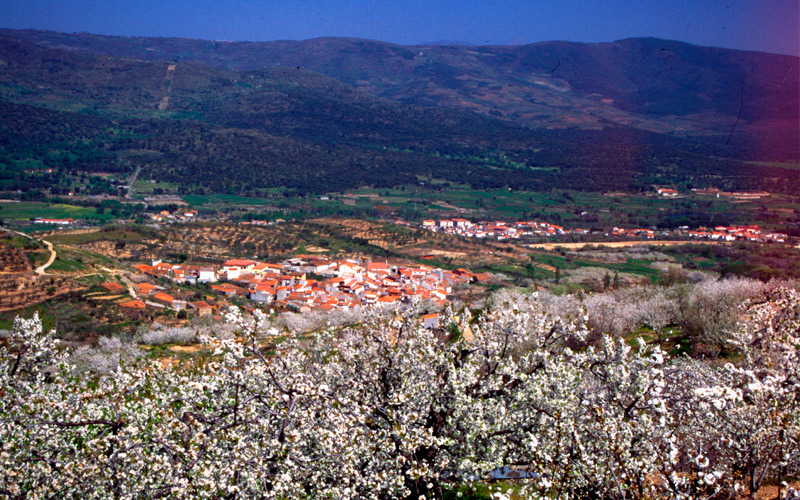 Gargantilla
Gargantilla is a mountain village. There you can see cherry and greengage (Claudia Reina) crops in terraces, and above them, chestnut tree forests and even a small birch forest which is protected under the designation "Special Trees". In summer Gargantilla offers a nice natural pool which is located next to the trail that leads to the Puerto de Honduras.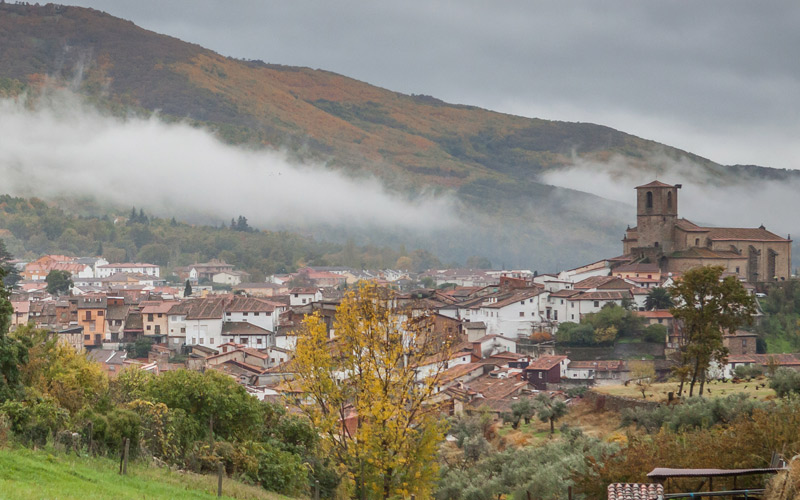 Hervás
Hervás is the business activity centre. Its well preserved Jewish Quarter was declared a Historic-Artistic Set in 1996 and it belongs to the Network of Jewish Quarters in Spain. The mount Castañar Gallego is also a Protected Landscape. Hervás offers the visitors a great gastronomic and leisure variety, as well as shops with traditional products.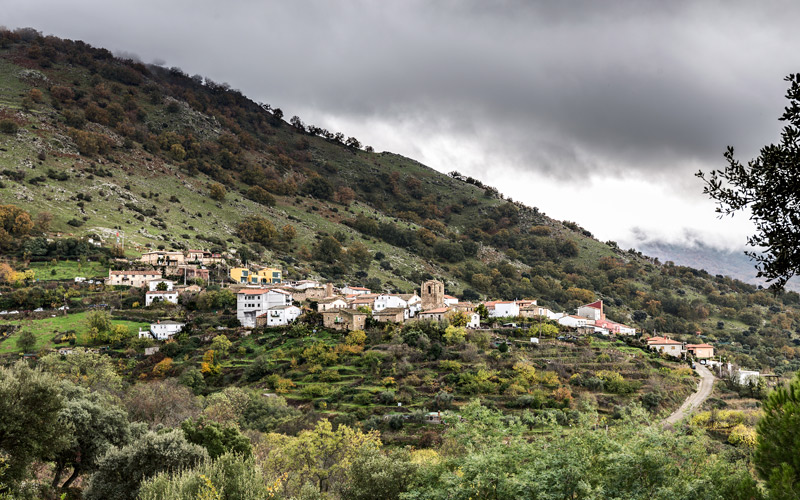 Segura de Toro
The stone Celtic Bull dominates the village main square and it is the municipality's symbol. Segura preserves remains from the Vettones, a templar castle and beautifull streets with ashlar stone houses, sloppy narrow streets with charming corners and façades covered with colourful flowers. The Castaños del Temblar are a unique group of giant trees. The town also has a beautiful natural pool in summer.
Descubre todo lo que puedes hacer en el Valle
GUÍA DEL AMBROZ
Noticias
Mantente al día de la actualidad del Valle del Ambroz